More to add, have you?

It is requested that this article/section of an article be expanded. Once the article contains more information, this template will be removed.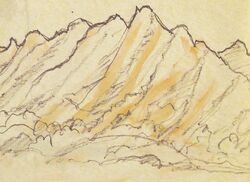 Carbon Ridge is a location on Jakku near the Goazon. The winds here are fierce and its incredibly prone to rock slides, but they are not the biggest threat here as Carbon Ridge is home to the dead-enders.
Ad blocker interference detected!
Wikia is a free-to-use site that makes money from advertising. We have a modified experience for viewers using ad blockers

Wikia is not accessible if you've made further modifications. Remove the custom ad blocker rule(s) and the page will load as expected.