Sorry about the mess

This article/secion is a mess! Please clean up this article before removing this template.
Help me Obi-Wan Kenobi, You're my only hope!

This Article is in need of serious expanding. Once the state of this article is acceptable, replace this template with Template:Expand.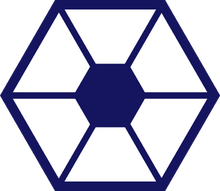 The Confederacy of Independent Systems was an faction that broke away from the Galactic Republic in 24 BBY and was one of the main factions fighting in the Clone Wars. It was led by the former Jedi Master, Dooku, and the Separatist Council, enforcing its rule across the galaxy using its Battle droid army.
Appearances
Edit
Star Wars: Galactic Defense
Cat and Mouse
Supply Lines
Star Wars: The Clone Wars (film)
Ambush
RIsing Malevolence
Shadow of Malevolence
Destroy Malevolence
Rookies
Clone Cadets (Appears in Newsreel)
ARC Troopers
Bombad Jedi
Cloak of Darkness
Lair of Grievous
Dooku Captured
The Gungan General
Jedi Crash
Defenders of Peace
Trespass
Sphere of Influence
Blue Shadow Virus
Mystery of a Thousand Moons
Storm Over Ryloth
Innocents of Ryloth
Liberty on Ryloth
The Zillo Beast
The Zillo Beast Strikes Back (Appears in flashback(s))
Holocron Heist
Cargo of Doom
Children of the Force (Mentioned only)
Death Trap (Mentioned only)
R2 Come Home (Mentioned only)
Assassin (Mentioned only)
Evil Plans (Appears in flashback(s))
Hostage Crisis (Appears in flashback(s))
Hunt for Ziro (Mentioned only)
Senate Spy
Landing at Point Rain
Weapons Factory
Legacy of Terror
Grievous Intrigue
The Deserter
Lightsaber Lost (Mentioned only)
The Mandalore Plot 
Voyage of Temptation
Duchess of Mandalore
Bounty Hunters
Corruption (Mentioned only)
Heroes on Both Sides
Pursuit of Peace
Senate Murders (Mentioned only)
Nightsisters
Monster
Witches of the Mist
Overlords (Mentioned only)
The Citadel
Counterattack
Padawan Lost
Shadow Warrior
Nomad Droids
Darkness on Umbara
Carnage of Krell 
A Friend in Need 
Massacre
Brothers
A War on Two Fronts
Front Runners
The Soft War
Tipping Points
Bound for Rescue
A Necessary Bond
Secret Weapons
A Sunny Day in the Void (Appears in flashback(s))
Missing in Action
Point of No Return
Revival (Mentioned only)
Sabotage
The Unknown
Conspiracy (Appears in flashback(s))
Orders (Appears in flashback(s))
An Old Friend
The Rise of Clovis
Crisis at the Heart
Sacrifice
"Kindred Spirits"—Star Wars Insider 159 (Mentioned only)
Star Wars: Darth Maul—Son of Dathomir
Star Wars: Kanan 1: The Last Padawan, Part I: Fight
Star Wars: Kanan 2: The Last Padawan, Part II: Flight (Mentioned only)
Star Wars: Kanan 4: The Last Padawan, Part IV: Catch (Mentioned only)
Adventures in Wild Space: The Nest (Mentioned only)
Lords of the Sith (Mentioned only)
Tarkin (Mentioned only)
A New Dawn (Mentioned only)
Lost Stars (Mentioned only)
Servants of the Empire: Rebel in the Ranks (Mentioned only, as slang, "Separatist")
Servants of the Empire: Imperial Justice (Mentioned only)
Servants of the Empire: The Secret Academy (Mentioned only)
The Lost Commanders (Emblem only)
Season 3
Smuggler's Run: A Han Solo & Chewbacca Adventure (Mentioned only)
Heir to the Jedi (Indirect mention only)
Star Wars: Darth Vader 4: Vader, Part IV (Wreckage of military assets only)
Star Wars: Darth Vader 6: Vader, Part VI (Mentioned only)
Battlefront: Twilight Company (Mentioned only)
Aftermath (Mentioned only)
Aftermath: Life Debt (Mentioned only)
"The Crimson Corsair and the Lost Treasure of Count Dooku" (Mentioned only)