More to add, have you?

It is requested that this article/section of an article be expanded. Once the article contains more information, this template will be removed.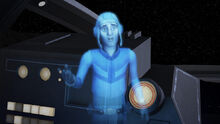 Eesh Fahm was a miner from Ibaar who almost starved when the Empire blockaded his planet along with other people on the planet. Hera Syndulla uses the new B-wing starfighter to get through the blockade and the Ghost drops supplies. Eesh and the other people of Ibaar are saved from hunger.
Appearances
Edit
Ad blocker interference detected!
Wikia is a free-to-use site that makes money from advertising. We have a modified experience for viewers using ad blockers

Wikia is not accessible if you've made further modifications. Remove the custom ad blocker rule(s) and the page will load as expected.