Help me Obi-Wan Kenobi, You're my only hope!

This Article is in need of serious expanding. Once the state of this article is acceptable, replace this template with Template:Expand.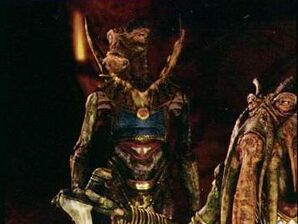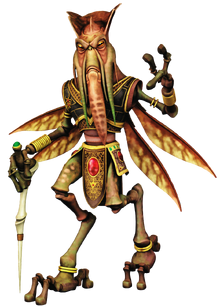 Geonosians were a winged insectoid sentient race native to Geonosis. They lived in hives created by themselves and allied themselves with the Confederacy of Independent Systems during the Clone Wars.
Information
Edit
Classification: Sentient
Type: Insectoid
Homeworld: Geonosis
Notable Geonosians:
Appearances
Edit
Star Wars Journeys: Beginnings
Star Wars: Galactic Defense
Senate Spy
Landing at Point Rain
Weapons Fatory
Legacy of Terror
Brain Invaders
Assassin
Senate Murders (Appears in flashback(s))
The Jedi Who Knew Too Much (Appears on viewscreen)
Tarkin (Appears in hologram)
Star Wars: Darth Vader 4: Vader, Part IV
"The Face of Evil" (Mentioned only)