More to add, have you?

It is requested that this article/section of an article be expanded. Once the article contains more information, this template will be removed.
The Grand Inquisitor's lightsaber was an
Inquisitor lightsaber
used by
The Grand Inquisitor
during the
Lothal Insurgency
.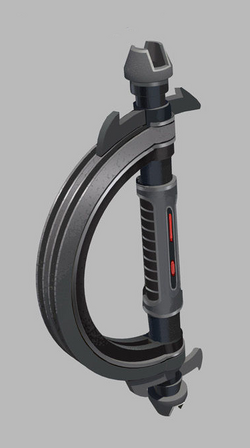 Appearances
Edit
Star Wars: Galactic Defense
A New Hero (First appearance)
Rise of the Old Masters
Droids in Distress
The Inquisitor's Trap
Servants of the Empire: Rebel in the Ranks
Breaking Ranks
Empire Day
Gathering Forces
Path of the Jedi (Vision to Ezra Bridger)
Ezra's Duel with Danger
Call to Action
Rebel Resolve
Fire Across the Galaxy
Battle to the End
Ad blocker interference detected!
Wikia is a free-to-use site that makes money from advertising. We have a modified experience for viewers using ad blockers

Wikia is not accessible if you've made further modifications. Remove the custom ad blocker rule(s) and the page will load as expected.