More to add, have you?

It is requested that this article/section of an article be expanded. Once the article contains more information, this template will be removed.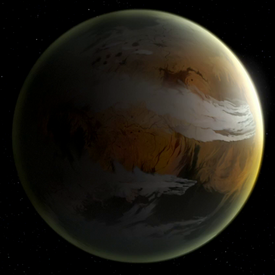 Kessel was a planet in Hutt Space.
During the days of the Galactic Republic, it was known as the home of smugglers and was home to the Pyke Syndicate at one stage. The Galactic Empire had a mining operation on Kessel where it used slaves such as Wookiees.
Appearances
Edit
A New Dawn (Mentioned only)
Lost Stars (Mentioned only)
Star Wars Rebels: Spark of Rebellion (First appearance)
The Rebellion Begins
Droids in Distress book
Ezra's Wookiee Rescue
Servants of the Empire: Rebel in the Ranks (Mentioned only)
Star Wars: Commander (Mentioned only)
Aftermath (Mentioned only)